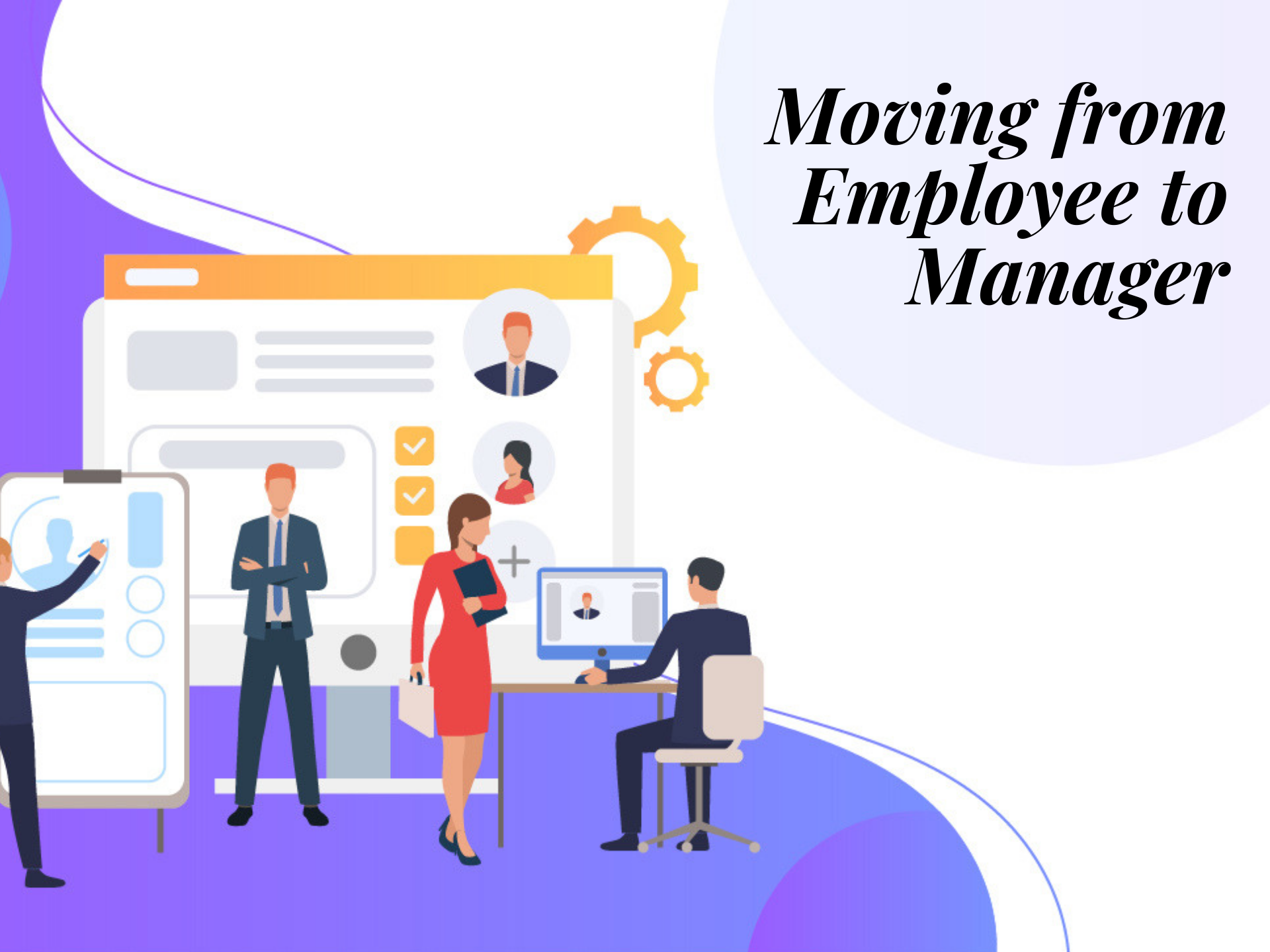 21 May

4 Tips on Moving from Employee to Manager

Throughout our lives as part of the workforce, we all have career-driven goals that we'd like to achieve. For many people, gaining a promotion to a position that involves greater responsibility, higher income and a superior rank is one of those many objectives. As one moves up the professional hierarchy, one's duties and challenges change and often include the management of a team of employees who one previously shared ranks with.

How does one best handle this transition from employee to manager?

What are some of the key considerations when moving into a managerial position and leading a team?

What new kinds of behaviors, which act towards the company's benefit and are conducive to a healthy relationship with one's new subordinates, are required?

Here are EIMF's top four tips on what's required to make a smooth, healthy and efficient transition from employee to manager!

Without Communication It's Impossible

Forget about managing effectively without establishing a strong, transparent, two-way communication between manager and employees.

Communication allows a rookie manager to set guidelines and expectations, exchange ideas with subordinates, delegate work and offer greater responsibilities to employees, provide feedback and disseminate knowledge, inspire people, and involve members of the team in problem-solving and decision-making.

It might sounds obvious but communication is the main avenue via which the newly minted manager will be able to establish a strong and effective working relationship with the team.

Melissa Lamson, President and CEO of Lamson Consulting and author of The New Global Manager, writes in Inc. that using "part of your team meetings to discuss strategy and bigger goals for the organization as a whole" and taking "questions from your team members" even if "you don't know the answer" is an excellent way of establishing a foundation of trust, transparency and discussion within the organization.

One thing to keep in mind, though, is that being promoted to manager might affect your personal relationships with your employees, who might now regard you as their boss and not as one of them.

Therefore, it would be wise to avoid being involved in gossip or venting sessions while on breaks and allowing these friendships to influence your new role as manager.

 

Never Stop Learning

To make an efficient transition into a managerial role, it is imperative for any future manager to invest plenty of time in relevant trainings, seminars, courses, conferences and other education opportunities that will boost their knowledge of the job at hand.

By acquiring this information, the future manager will be able to better formulate opinions and attitudes on how to best manage their employees, while generating ideas on how to efficiently bring about change and improvement to the company.

In an article for Forbes, Sally Percy, a financial journalist and editor of Edge, the official journal of the UK's Institute of Leadership & Management, suggests that curiosity is crucial for successful management in this era of rapid technological advancement.

Karlien Vanderheyden, a professor in people management and leadership at Vlerick Business School in Belgium, believes "it is important that managers develop a strong level of curiosity," Percy says.

"This means becoming more agile and more open to new experiences, as well as being more aware of which technologies could work best for their organizations and more open to implementing those technologies."

Flexibility is Key

It's practically impossible to be a good manager without some degree of flexibility or adaptability. Situational leadership, or a manager's ability to shape his or her style of leadership to best fit the needs of the organization, is crucial to being a strong and efficient leader.

Karlyn Borysenko, an organizational psychologist and Chief Science Officer for RallyBright, summarizes this thought nicely in an article for Forbes: "You are the one in the power position, and if your goal is to support your team in performing at their highest level, you have to work to understand their needs and adapt your work style to them."

For example, a manager must be able to easily glide between task-oriented and people-oriented styles of leadership depending on what is required by the organization.

If there's a deadline coming up, task orientation makes more sense. However, if the situation requires empowering one's employees, coaching them up or offering them a learning lesson, then people orientation might be more useful in securing future success and better teamwork.

In the case of Cyprus, this adaptability also comes in handy when becoming a manager in a family-owned company.

In an exclusive interview with EIMF, George Natar, a Cyprus-based Certified Business Trainer and Advisor, says, "Managers in these companies, when one is not a family member, must be very close to the family head; able to negotiate his or her way of thinking; prove him or herself at all times; and establish a teamwork-based approach with those under his or her supervision."

Manage Your Time and Plan Ahead

Given one's significant increase in responsibilities and workload, managing one's time as a manager is of vital importance.

One of the best ways of improving one's time management involves planning ahead. Setting a calendar or agenda with one's short, medium and long-term tasks and objectives will allow the newly minted manager to manage his or her time more effectively and achieve his or her goals.

Likewise, by planning ahead, managers will be able to better delegate work to their employees and monitor its progress in a timely manner.

Speaking to EIMF, George Natar remarks that time management and planning in Cyprus is primordial considering that most companies are small and the manager performs a multitude of roles, including sales management and decision-making pertaining to the organization's financial, human resources, marketing and operational issues.

Natar says: "This multitasking creates the need for very advanced time management and planning and the essential engagement of leadership skills. For an employee to take over a more managerial role in Cyprus, they must be ready to do what the manager does sales-wise, so they must be an experienced person who has worked for years in the company and knows how the company operates on a cultural level and they are willing and able to take over these two roles, which requires a lot of initiative and self-confidence."

What are your thoughts on these tips? As a manager, do you have any additional ones we should have included? Get in touch and let us know!

EIMF offers a variety of courses for individuals who are transitioning to a managerial position. For additional details, please view our calendar of scheduled educational programmes found here, or speak with an expert learning and development adviser at EIMF at +357-22274470 or info@eimf.eu.