CISI | 2023 Annual Integrity Debate: Join the Cyprus Debate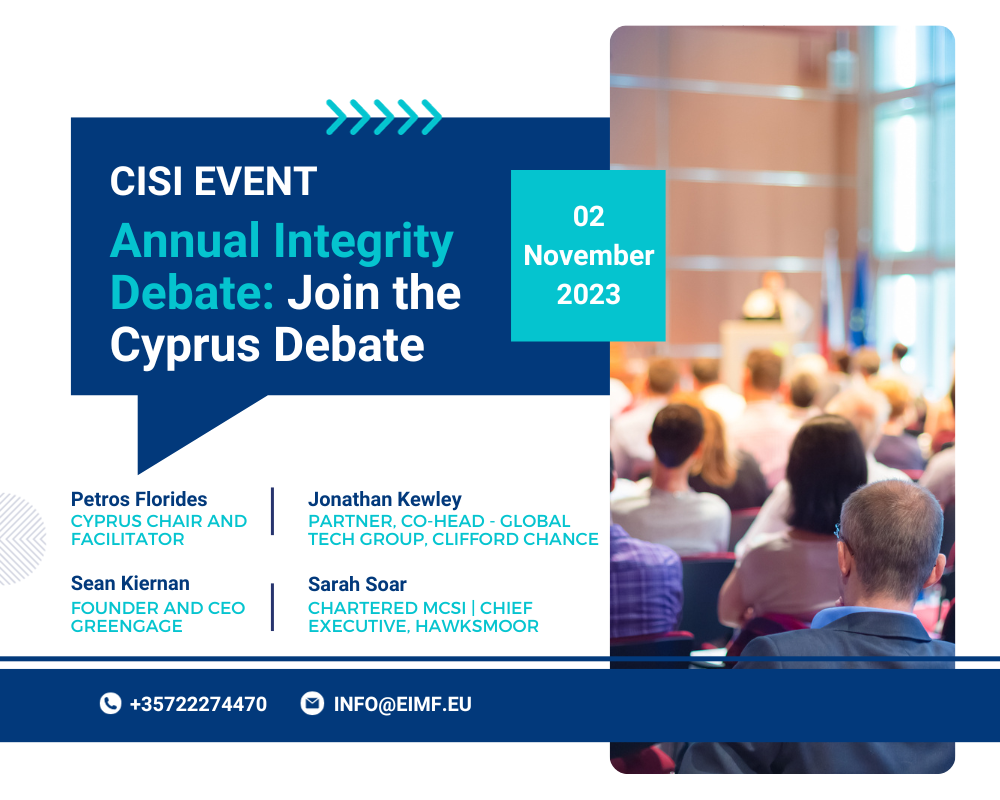 Our highly anticipated Annual Integrity Event is back on 02 November 2023, featuring discussions on topical dilemmas applicable in today's dynamic and modern world!
The theme for this year is transformation, specifically focusing on how technology and societal norms have transformed conversations in the workplace and within the financial realm.
The three scenarios we have chosen this year are focused on the use of artificial intelligence, the issue of personal values vs firm values and speaking up and listening up in the workplace.
The follow up Cyprus discussion will be chaired by Petros Florides. Petros will present an update on CISI's Members Engagement Strategy.
Let's get together for valuable networking, and discuss what's important to you, while growing your professional network!
Learning Objectives
To hear arguments made by informed professionals on a number of real life dilemmas and to have the opportunity to question participants and vote on the effectiveness of the arguments being made.
Cyprus Chair and facilitator
Petros Florides | Chartered FCSI & CISI Cyprus, co-founder of NAC
Speakers
Jonathan Kewley | Partner, Co-Head – Global Tech Group, Clifford Chance
Sean Kiernan | Founder and CEO, Greengage
Sarah Soar Chartered MCSI | Chief Executive, Hawksmoor