EIMF | The Latest Developments in Crypto Currencies and Other Crypto Assets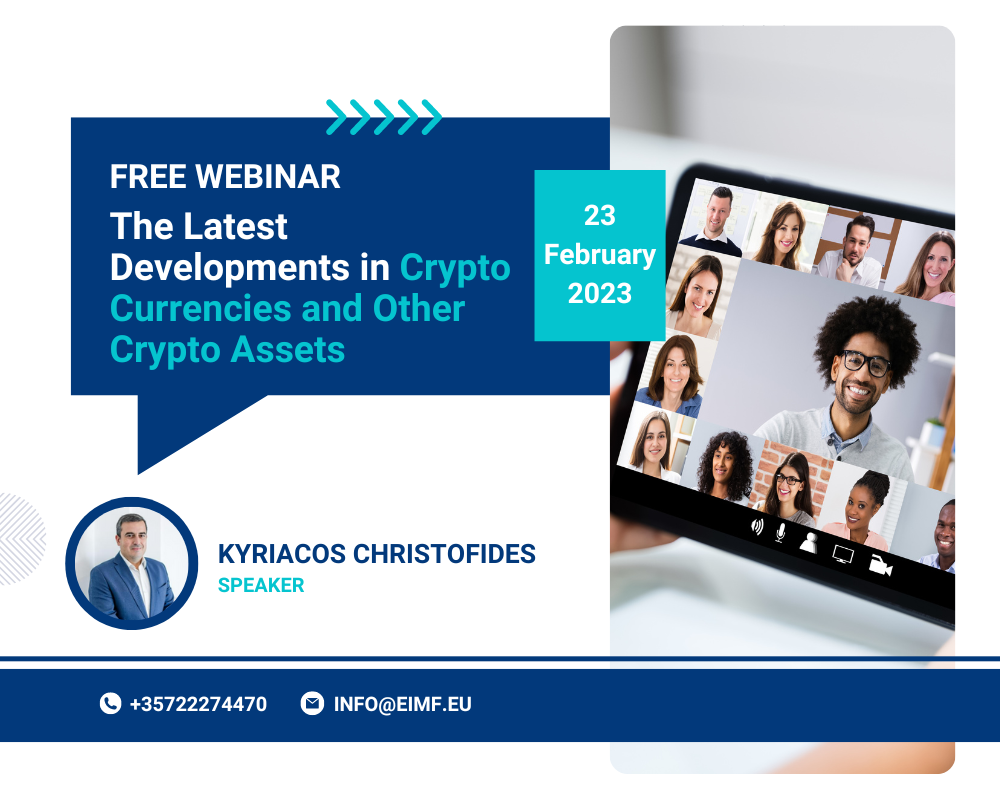 Markets in Crypto assets regulation is a milestone regulatory framework which aims to address regulatory concerns that come along with newly introduced and ''disruptive'' technologies.
This webinar aims to bridge the technical and regulatory aspects that come along with the handling of crypto assets and cryptocurrencies.

Presentation Objectives
– Describe briefly what is Blockchain Technology
– Analyze the different types of tokens and their underlying protocols
– Explore recent regulatory developments in several jurisdictions

Presentation Outline
– Introduction to Blockchain Technology
– An overview of tokens, token issuance, and types of tokens
– Exploring the regulatory framework and the most recent developments
– Markets in Crypto-Assets Regulation (MiCAR)
Speaker
Kyriacos Christofides | Head of Authorisations | MAP S.Platis Group
Missed the Webinar? Watch the Recorded Video!