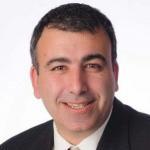 Frixos Zembylas is a certified public accountant and a registered auditor and is a member of the Institute of Certified Public Accountants of Cyprus (ICPAC) and the Association of Certified Chartered Accountants (ACCA) .
Frixos is currently a director of KTZ specialising at offering tailored business solutions to both international and local clients. In addition he delivers courses in Cyprus to professional service providers in the areas of Tax and Vat.
Furthermore Frixos is currently an external tutor of Ernst & Young's (E&Y) Polish academy of business. His role is to train through intensive and specialised courses, in the areas of International Financial Reporting Standards (IFRS) and financial management and strategy , executive teams of international organisations in Europe and the Middle East.
He completed his training at PricewaterhouseCooper's (PWC) financial advisory department mainly dealing with tax restructuring engagements , Initial Public Offerings engagements (IPO) , valuation engagements and liquidations. He previously was a member of PWC's finance team as the territory data quality champion dealing with risk management issues and internal reporting.
Frixos holds a P.D. in Financial Strategy from Oxford University's Said Business School and an M.B.A from the Cyprus International Institute of Management (CIIM). He also holds a B.Sc. in Applied Accounting and a B.Sc. in Computer Science.
His multidisciplinary skills and his extensive years of industry and practicing experience enable Frixos to deliver effective business solutions to international and local companies. With his enthusiasm, hard work and relentless pursuit of superior service delivery KTZ is rapidly growing winning both local and international business.