UCITS, AIF legislation, Fund Administration and Custody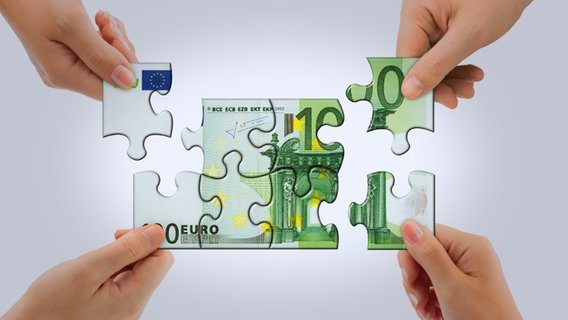 UCITS, AIF legislation, Fund Administration and Custody
In recent years, Cyprus has made enormous moves towards the enhancement and completion of the national legal framework concerning investment funds.  With these legislations in place, Cyprus is set to be established as an international fund jurisdiction.
For the Funds sector to achieve both recognition and profitability it is important for professionals within the sector to be equipped with the most updated knowledge, best practices and tools, in order to obtain a solid understanding of the processes related to fund administration in Cyprus.
After the completion of this workshop, participants will be able to distinguish the difference between UCITS and AIFS and will grasp an understanding of what the prerequisites and the ongoing requirements are for obtaining authorization for either a UCITS or an AIF and a UCITS Management company and an AIF Manager.
Additionally, the workshop will provide an overview of the fund operations process highlighting the key processes, procedures and roles within the fund administration. Practical examples, illustrations and where possible exercises will be used to enhance the learning process.
Seminar Content
Alternative Investment Funds (AIF)
Purpose and Scope of AIF law
Types and forms of AIFs
Umbrella Structures, Common Funds, Public Offerings, Listing possibilities
The Depositary Function
AIFM
Authorisations, Operating Conditions, Organisational Requirements, and Delegation of Functions of AIF Managers
Transparency Requirements and Marketing of Units
Cooperation with other Authorities
Cross Border Provision of Services
Supervision
Undertakings in Collective Investment Transferable Securities (UCITS)
The funds industry in Cyprus today
UCITS framework
What is a UCITS fund, when did they start, historical background
Rulebook, prospectus and other documents of the funds
Units, Types of funds, Management companies
European passport and freedom in services provision
Permitted investments
Custodian (depository), what is the custodian and why it is important to the investors
Existing legal framework, UCITS IV Directive, Law 78 (I) 2012
Basic provisions of the law
AML rules for UCITS
New legislation, what changed with UCITS V Directive
Changes in custodian's role and responsibilities, in remuneration policy, in the sanctions framework
Why the new directive brought only these changes?
How investors' rights are better protected and promoted?
Fund Administration
A clear understanding of the role and responsibilities of fund administration in Cyprus
The confidence to liaise with investment managers, fund sponsors, custodians, selling agents and investors
The latest developments in managing and controlling fund administration processes and procedures
Review some of the more recent changes in the investment environment and their impact on the investment process, the different styles of fund management, and the fund administrator.
Become familiar with the offering documents, reporting requirements and the problems faced by fund administrators
Who Should Attend
The course will be of benefit to all those professionals employed within the Funds sector as well as those who are seeking to join the industry.  This will include any professional from the fund operations/administration teams, risk managers, compliance monitoring teams, audit and fund managers or third parties, lawyers, auditors and regulators.
[vc_tta_tabs color="juicy-pink" active_section="1″]
LOCATION: EIMF Premises, Nicosia
[/vc_tta_tabs]
Certificate
Participants will receive a certificate for successful participation indicating all topics covered
Register Here
If you need help completing the online registration form, please give us a call at 2227 4470 or email us at info@eimf.eu 

Trainer: Alex Kartalis
Mr. Kartalis was born in Athens in 1968. He graduated from the Department of Statistics of Athens University of Economics and Business (ex A.S.O.E.E) in 1991. In 2003 he got an MBA in Finance from ESCEM. He is a certified derivatives clearer.
He started his career from Citibank Athens, where he worked from 1994 till 197. From 1997 till 2012 he worked at BNP Paribas Securities Services Athens, initially as Head of Securities Operations and then as General Manager.
From September 2013 till today he works as General Manager in GMM Global Money Managers Ltd, a Cypriot mutual funds management company