EIMF | AML/CFT Typologies: Risk Based Approach vs Typology Based Approach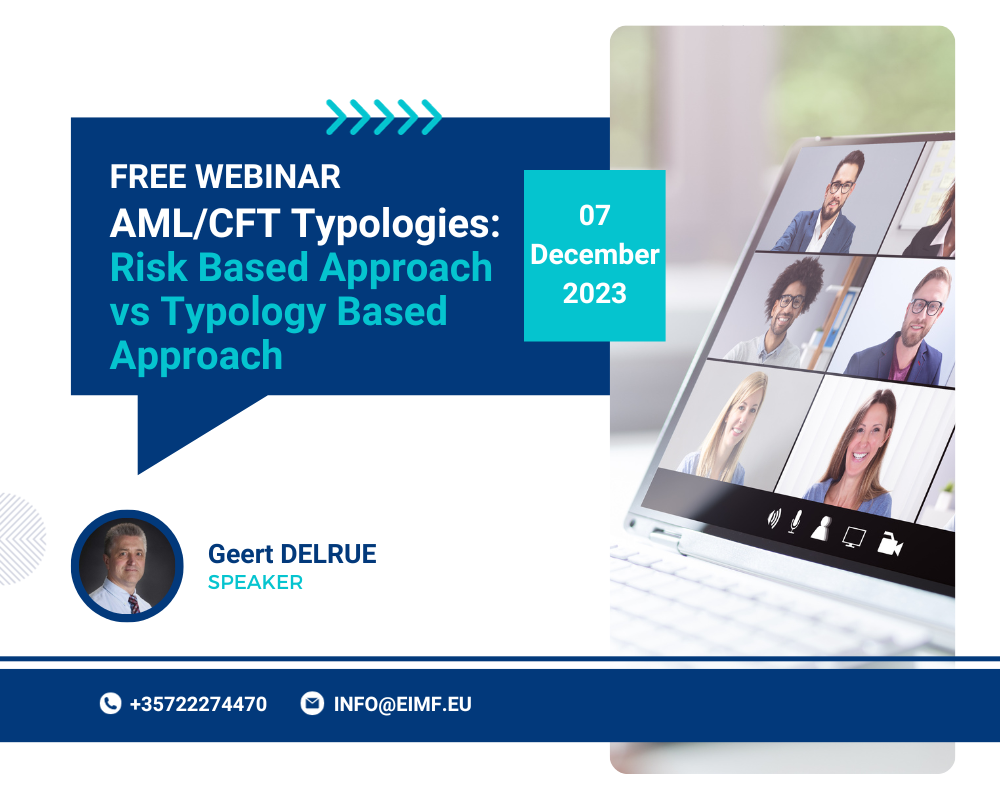 This Anti-Money Laundering (AML) and Countering the Financing of Terrorism (CFT) Typologies webinar will explore the fundamental concepts of two distinct but interconnected approaches: the Risk-Based Approach (RBA) and the Typology-Based Approach (TBA).
In the ever-evolving landscape of financial crimes, it is essential for professionals in the AML/CFT domain to be well-versed in these strategies.
The webinar will delve into the key differences between these two approaches, their respective benefits, and challenges, and how they can be effectively integrated to enhance an institution's ability to detect and prevent illicit financial activities but with an emphasis on the "Typology Based Approach".
By the end of this webinar, participants will have gained a comprehensive understanding and will be equipped with the knowledge and tools needed to make informed decisions in their AML/CFT efforts.
Let's embark on this journey to better comprehend AML/CFT Typologies and the critical distinctions between the Risk-Based and Typology-Based Approaches.
Presentation Objectives
– List of AML/CFT Typologies
– Identify Criminal Motivations
– Identify Red Flags
– Name Effective Investigation Techniques
– Explain how Risk is Associated with different Typologies
Presentation Outline
Introduction
– Financially included and excluded part of the world
– Fight against crime and terrorism (international/organized)
– How is the fight against ML/TF organised – different approaches
– Crime Timeline
– What is Money Laundering – criminological description
– Money Laundering – 3-phase model
– Risk Based Approach
– Typology Based Approach
– Categories of ML-typologies
Typology Based Approach
– Financially included and excluded part of the world
– Tackling Money Laundering and Financing of Terrorism – approaches
– Crime Timeline – Categories of typologies
– Typologies according to the:
– the reporting entity
– Money Laundering phase
– breach of AML commitments
– breach of the AML code
– AML strategy
– predicate crimes
– judgements
– operating mode – techniques
Speaker | Geert DELRUE