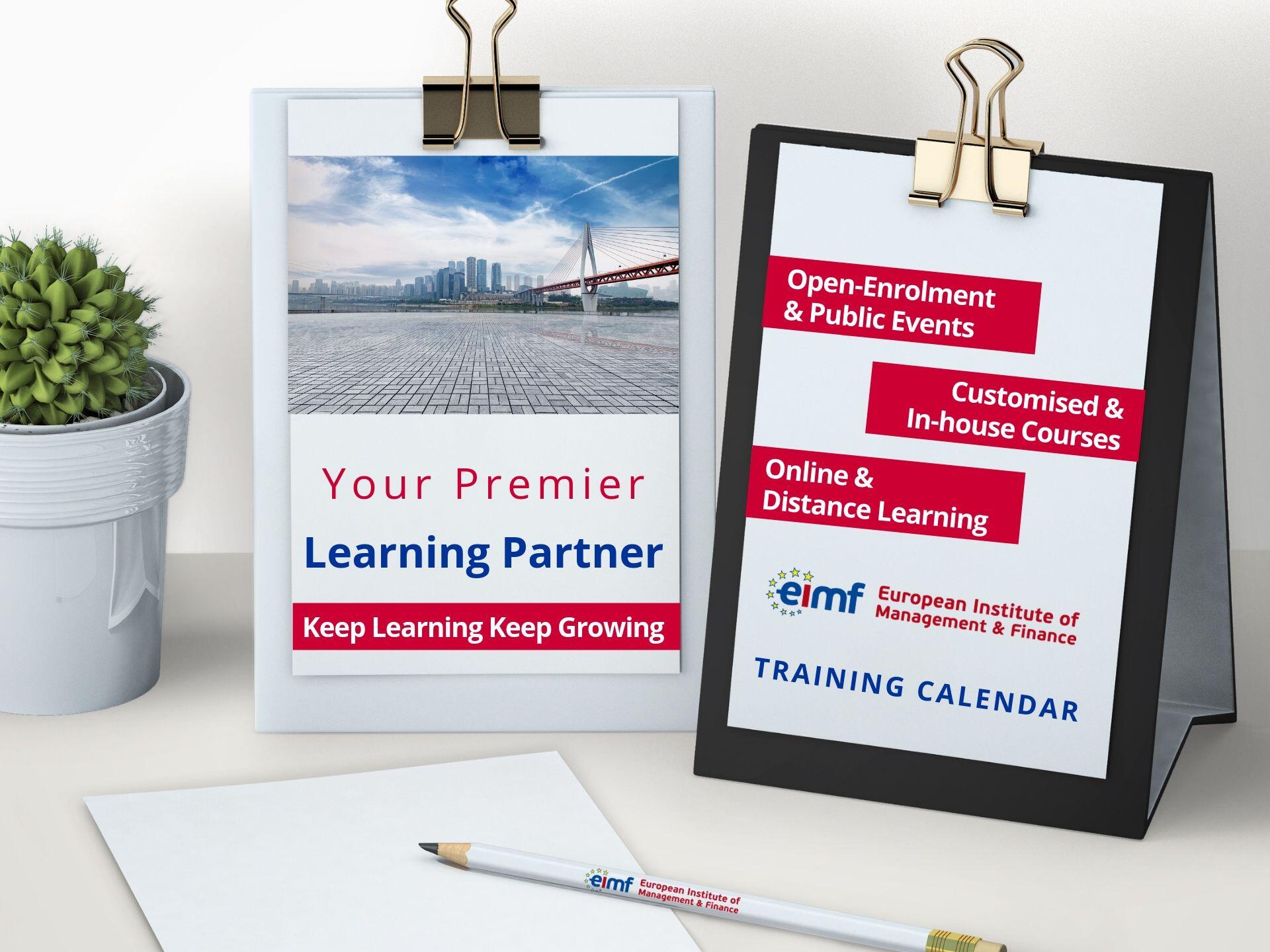 15 Jul

The EIMF Calendar is Out | Let's Plan for the Second Half of 2019

But, let's firstly take a brief look at the first half of the year!  So far, 2019 has proven to be a great success!  More than 100 public courses have been delivered, our eLearning courses have increased further, we have welcomed new experts to our network and our associates, both old and new, have once again selected EIMF for their in-house and other training needs.

During the first half of the year, we also introduced and successfully completed three EIMF Professional Certificates in: Anti-Money Laundering and Financial Crime Compliance; Investment Fund Services; and Governance, Financial Regulations and Compliance. The attendees thoroughly enjoyed the industry experience shared by our trainers, as well as, the practical application of the knowledge they provided.

Moreover, the season witnessed a unique and exclusive partnership with the Blockchain Training Alliance (BTA), providing the opportunity to regional professionals to attain high-quality certifications in the business and technological areas of blockchain.

EIMF has expanded its partnership with the Chartered Institute for Securities and Investments (CISI) offering for the first time in Cyprus the CISI Chartered Wealth Manager Qualification and has also collaborated with Quartic to offer online preparation courses for the Chartered Financial Analyst (CFA) Qualifications.

Furthermore, our London based training also witnessed a tremendous leap with a series of successful training workshops.  Such activities will soon be available in Belgium too, further expanding our international presence, making EIMF one of the leading European Institutions in its fields of expertise.

Lastly, EIMF is proud to have been shortlisted this season for the AAT's (Association of Accounting Technicians) Training Provider Awards.

We have warmly welcomed the second half of the year with a busy and summery July mood, and after an August beak, our new and exciting training activities will resume on 11 September.

Click Here to View the Training Calendar | Updates are currently ongoing so be sure to always check the website for the latest training activities or contact us if you don't see what you are looking for.

The new season offers over 130 courses and includes ample new topics to choose from, all based on the latest market developments.  The EIMF team has been busy and for the new season we have:
Introduced new CPD courses in Financial Regulations which have been designed based on the latest CySEC Circulars and Reviews
Added webinars for the CySEC Advanced Exam which are suitable for exam resit takers and self-study learners
Expanded the CPD options for Legal and Insurance
Added preparation courses for the upcoming CySEC AML exams
Introduced new EIMF Professional Certificates in Company Law and Corporate Administration, and Risk Analysis in Projects and Business Finance
Included the CISI International Certificate in Advanced Wealth Management amongst the CISI list of preparation courses
Further enhanced training areas in HR, Leadership, Management, Operations, Fraud, Accounting and Tax, Project Management
Bundled GDPR Qualifications provided by EXIN and IAPP to provide cost-effective opportunities to those pursuing multiple qualifications
Introduced new local and international subject matter experts
Worked on a new partnership with the Institute of Risk Management (IRM) and look forward to this being finalized

Lastly and most Importantly!  We thank YOU for your ongoing support, for entrusted us with your training requirements and for your valued feedback, and, we wish you all a Happy Summer!
Click Here to View the Training Calendar to allow you to start planning for both individual and organisational needs.
Updates are currently ongoing so be sure to always check the website for the latest training activities or contact us if you don't see what you are looking for – we will be around throughout the summer offering assistance and advice to both organisations and individuals.