18 May

MAD II and the Market Abuse Regulation: upcoming changes to Cyprus market abuse regime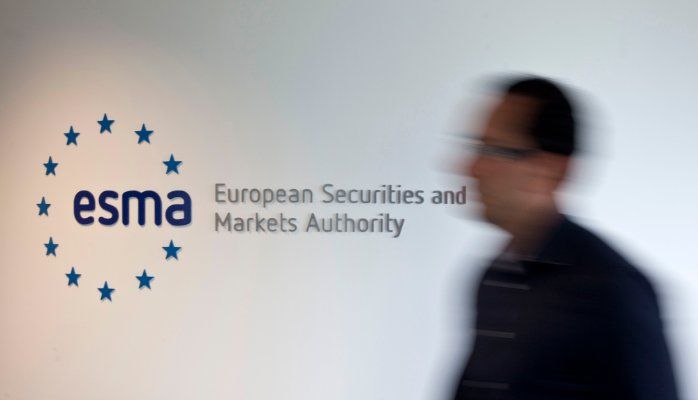 The currently applicable Market Abuse Directive (MAD) was adopted in 2003 and established an EU-wide framework for tackling both insider dealing and market manipulation. A review of MAD following the financial crisis led the European Commission to propose that the regime should be updated and strengthened. This resulted in the adoption, in April 2014, of a new Market Abuse Regulation (MAR) and a new Directive on criminal sanctions (MAD 2, also known as the Criminal Sanctions for Market Abuse Directive or CSMAD). MAR and MAD 2 will become applicable for most purposes in July 2016.
The Cyprus market abuse framework is changing through the coming into force of the Market Abuse Regulation (Regulation 596/2014) (MAR), which replaces the existing 2003 EU Market Abuse Directive. MAR comes into effect across the EU (including the Cyprus) on 3 July 2016.
On 11 January 2016, CySEC published Consultation Paper CP (2016-01) in order to invite all market participants to submit comments and/or suggestions regarding its proposed Draft Law on Market Abuse. CySEC proceeded with the preparation of the said Draft Law for purposes of harmonisation with Regulation (EU) No. 596/2014 of the European Parliament and of the Council of 16 April 2014 on market abuse and repealing Directive 2003/6/ EC of the European Parliament and of the Council and Commission Directives 2003/124/EC, 2003/125/EC and 2004/72/EC.
For information purposes, CySEC notes the existence of Directive 2014/57/EU of the European Parliament and of the Council of 16 April 2014 on criminal sanctions for market abuse (Market Abuse Directive) ('MAD') which regulates the criminal aspect of any infringements. CySEC clarifies that it will not be the competent authority for the implementation of this Directive as this falls outside the scope of its authorities.
Nonetheless, the Directive will be prepared in collaboration with the Ministry of Justice, Finance and Attorney General as well as CySEC. The draft law on Market Abuse shall be cited as the Market Abuse Law of 2016 and shall replace the Law on Insider Dealing and Market Manipulation (Market Abuse) of 2005, as amended, as well as all the Directives issued pursuant to this Law.
Principal changes under MAD II and MAR
Scope: MAR will apply to a wider range of securities and derivatives than MAD. MAD currently applies only in relation to financial instruments admitted to trading on the EEA's main investment exchanges ('regulated markets') and to related financial instruments. MAR will also cover financial instruments admitted to trading on other trading platforms ('multilateral trading facilities' and 'organised trading facilities') and related financial instruments. Commodity derivatives and carbon emission allowances will be covered more comprehensively than at present. The manipulation of benchmarks will be brought within scope.
Market soundings:  MAR recognises that inside information can be legitimately disclosed to a potential investor in the course of market soundings undertaken to gauge interest in a potential transaction or its potential size or pricing. However, MAR will regulate market soundings in some detail, for example by requiring certain steps to be taken prior to conducting a market sounding and by imposing detailed record-keeping requirements. The specific requirements will be set out in regulatory technical standards.
Issuer disclosure of inside information: Issuers of securities admitted to trading only on a multilateral trading facility or organised trading facility will be brought within the scope of the public disclosure obligation (if they have requested or approved that admission to trading). More generally, if an issuer delays public disclosure it will have to tell its regulator and explain in writing why it thinks the delay is permissible. Alternatively, a member state may require a written explanation to be given only on request. Financial institutions will have an additional ground for delaying public disclosure: where disclosure would risk undermining the financial stability of the issuer and the financial system, delay is in the public interest, confidentiality can be maintained, and the regulator consents.
Directors' transactions: MAD already requires directors and other 'persons discharging managerial responsibilities' within an issuer, and persons connected with them, to report transactions in the issuer's securities. However, the extension of scope in MAR means that this will in future catch relevant individuals in a wider range of issuers (those that have permitted or approved the trading of their securities on 'multilateral trading facilities' or 'organised trading facilities', as well as 'regulated markets'). Another change is to reduce the time period for a person to notify the issuer of these transactions to within three business days. An exemption will be introduced so that transactions will only need to be reported once a threshold of €5,000 is exceeded in a calendar year. Member states may set a higher threshold of €20,000.
Suspicious transaction reporting: Investment professionals' obligation to report suspicious transactions will be extended to cover suspicious orders as well.
Algorithmic and high-frequency trading: Some types of abusive algorithmic and high-frequency trading strategy will be expressly forbidden.
Whistleblowing: New provisions in MAR are aimed at encouraging whistleblowers to come forward. In particular, member states will be able to provide financial incentives for whistleblowers in some circumstances.
Regulators' powers: New EEA-wide minimum standards are set for regulators' investigatory and sanctioning powers. As regards sanctioning, they must have power to impose fines of up to at least €5 million for an individual and €15 million or 15 per cent of annual turnover for a firm.
Current stage/status
MAR will become applicable from 3 July 2016 and most member states will need to transpose MAD 2 into national law by that date as well. In the meantime, the EU legislative institutions will adopt level 2 measures filling in the detail of the new regime. At some stage ESMA is also expected to publish guidelines and recommendations on various aspects of MAR.
Relevant Links
MAR – OJ (L173/1)
http://eur-lex.europa.eu/legal-content/EN/TXT/?uri=celex%3A32014R0596
MAD 2 – OJ (L173/179)
http://eur-lex.europa.eu/legal-content/EN/TXT/?uri=CELEX%3A32014L0057
ESMA discussion paper setting out its initial views on implementing measures for MAR (14/11/13)
https://www.esma.europa.eu/sites/default/files/library/2015/11/2013-1649_discussion_paper_on_market_abuse_regulation_0.pdf
ESMA consultation paper on draft technical standards for MAR (15/07/2014)
https://www.esma.europa.eu/sites/default/files/library/2015/11/esma_2014-809_consultation_paper_on_mar_draft_technical_standards.pdf